The Mount Alexander Solar Homes (MASH) project is pleased to announce that the recipient of the free community solar system from MASH round 1 is Newstead Community Centre, located in the heart of Newstead, a rural township 17 kilometres from Castlemaine in Central Victoria.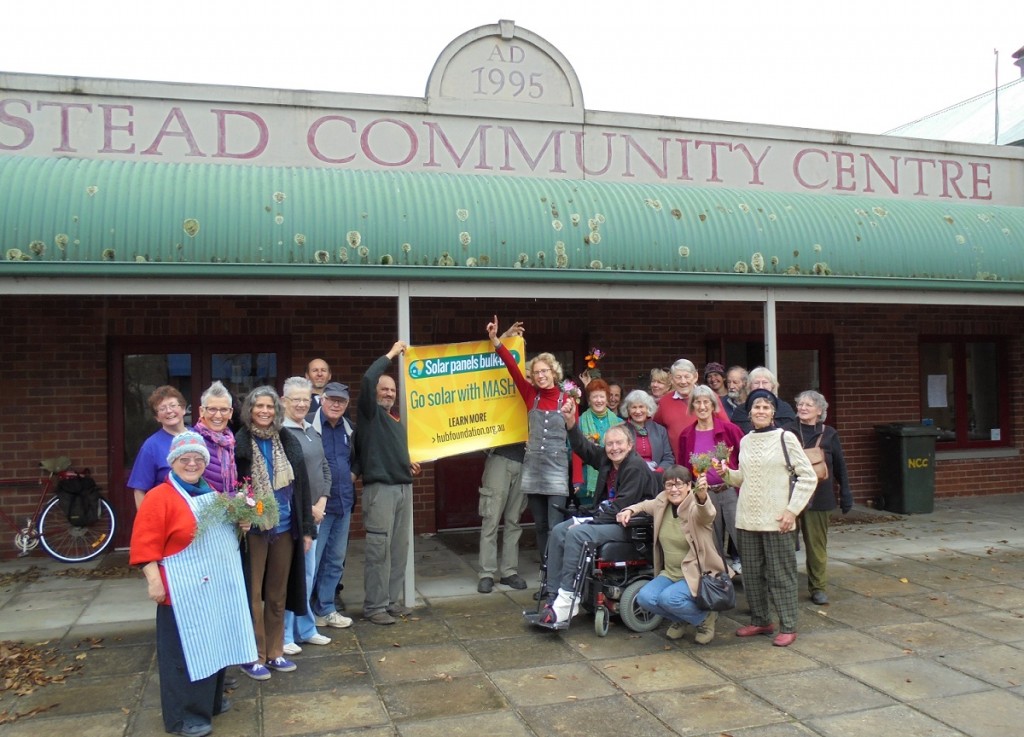 The 5Kw system is estimated to save more than two-thirds of the Centre's current electricity bill of over $2,500 per year. This is the Centre's most expensive running cost. The savings from installing the MASH solar system are anticipated to encourage greater use of the Centre as hire costs can be kept to a minimum.
The solar system is donated by the MASH community solar project to celebrate the milestone of the first 100 residential solar PV systems installed as part of MASH round 1. The system is valued at $7,400 and uses the same high performing Trina solar panels as installed on MASH homes.
"We feel that by demonstrating and showcasing such a system at the Centre it will encourage the local and wider community to consider changes to their own lifestyle, to consider their own carbon footprint, and by doing so, become more sustainable", says David Stratton, Chairperson of Newstead Community Centre.

"We were delighted by the response from community groups and the strength of applications", comments Jo Kaptein Project Officer at the Hub Foundation, the Castlemaine not-for-profit behind the MASH project. "It was a tough decision and the judges deliberated long and hard. Newstead Community Centre was voted number one as it did best against all the selection criteria in particular how it plans to use the savings from its electricity bills to maintain ongoing viability of the Centre."
The system was installed yesterday, 20 May 2015, by Stephen Breheny Electricial Services, the installer for round 1 of the MASH project which resulted in almost 200 new solar rooftops in Mount Alexander Shire, with a further 25 installed through MASH round 1.1.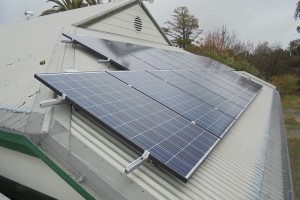 MASH 2 – the second round of the Hub Foundation's community solar bulk-buy project – will launch at 2pm on Thursday 4 June, 2015, outside the Castlemaine Town Hall. The launch is an opportunity for anyone who is interested in going solar with a community bulk-buy to come along and find out more. In addition, MASH information sessions will be held throughout Mount Alexander Shire starting 24 June. Visit mash.org.au or call 0455-589-065.