Plastic Bag Free Castlemaine is proud to have achieved…

Take Your Canvas Bags – Castlemaine celebrates
Plastic Bag Free Castlemaine , a project of The Hub Foundation brought together this fabulous celebration for the upcoming Victorian State Government ban on plastic bags. Film by Cath South and Stewart Carter of People Pictures
Local Print News
As well as an active social media presence, we recognise that not everybody wants uses it – our local MidLand Express has been an active supported of our campaign and regularly runs articles that we write such as this one: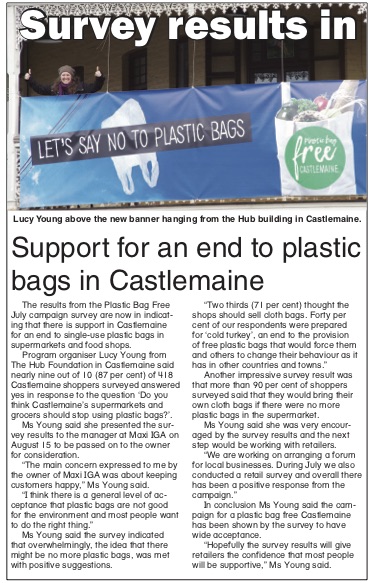 Films
We aim to screen films that are both educational and inspire people to action. In 2017 we screened: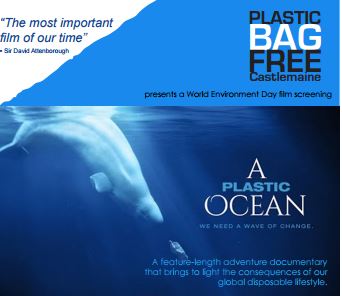 In the center of the Pacific Ocean gyre our researchers found more plastic than plankton. A Plastic Ocean documents the newest science, proving how plastics, once they enter the oceans, break up into small particulates that enter the food chain where they attract toxins like a magnet.
These toxins are stored in seafood's fatty tissues, and eventually consumed by us.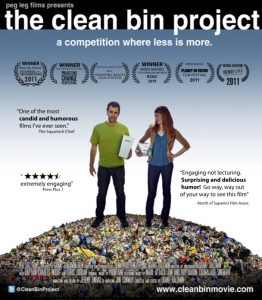 Is it possible to live completely waste free? In this multi-award winning, festival favourite, partners Jen and Grant go head to head in a competition to see who can swear off consumerism and produce the least garbage Their light-hearted competition is set against a darker examination of the problem waste.  Captivating interviews with renowned artist, Chris Jordan and TED Lecturer Captain Charles Moore, make this film a fun and inspiring call to individual action that speaks to crowds of all ages.
Events
On occasion we run events to engage, support and inspire our community.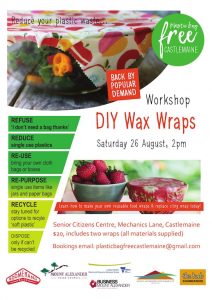 A hands on workshop learning how to replace cling wrap with Re-usable Wax Wraps
IN support of the Boomerang Alliance's promotion of a Container Deposit Scheme. Plastic Bag Free Castlemaine also collected 1 tonne of soft plastics in just one hour and diverted it from landfill as an awareness raising demonstration.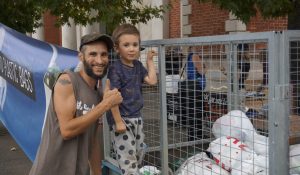 Retailers Forum
Retailers coming together to discuss why and how we can tackle single-use plastic bags.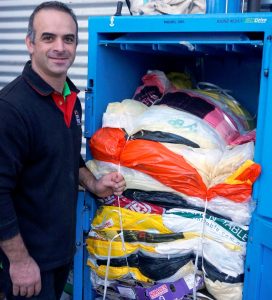 Plogging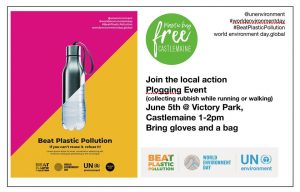 REPLAS talk
Close the Loop manufacturers REPLAS spoke to over 200 students from 3 schools about the benefits of reducing use of plastics and how we can close the loop by recycling and re-manufacturing. We learnt that most plastic can only be 'down-cycled' but by replacing traditionally timber products with high quality products made from recycled plastics we can be part of the solution.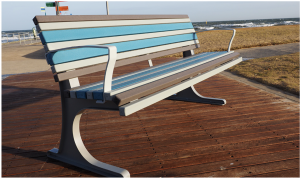 Plastic Free July
In 2017 we ran wax wraps workshops, did a survey and promoted BYO bags in local shops buy providing calico bags to some local business, as well as promoted people participating in the national campaign.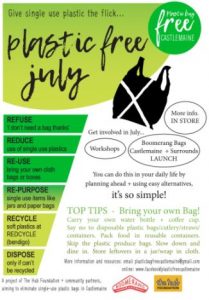 Lucky Plastic Stopper Shopper
Rewarding shoppers during Plastic Free July for refusing plastic bags. (insert image from drop box "lucky plastic stopper shopper)