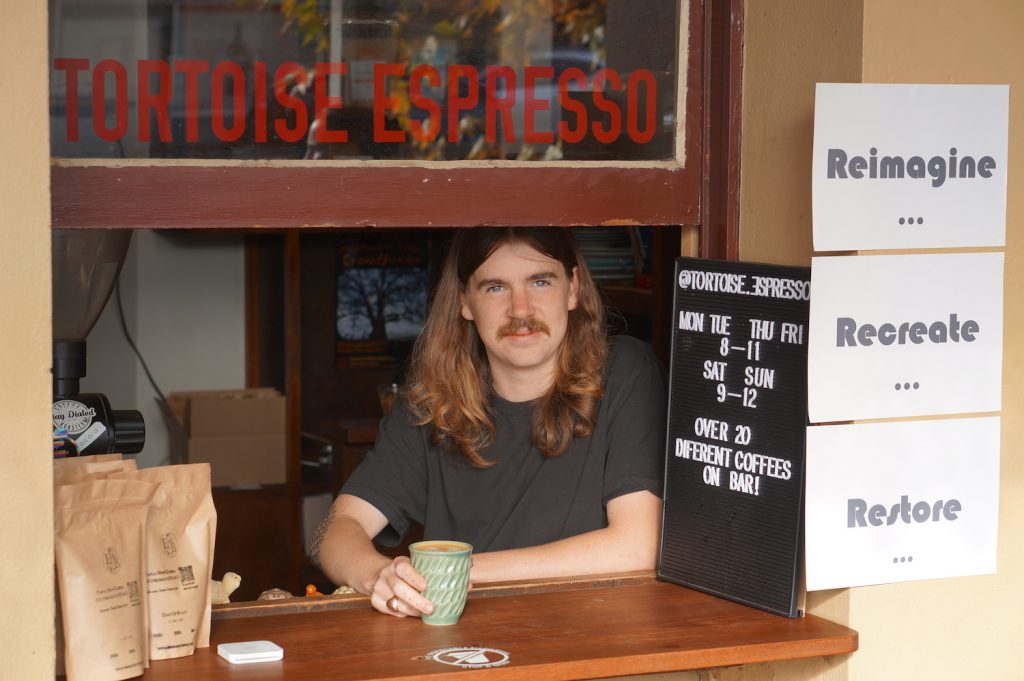 Reimagine, Recreate, Restore – With FREE COFFEE!
The Hub Foundation is fuelling this year's World Environment Day with coffee and urging people to take action! Yes, that's right, FREE COFFEE will be provided by Llyod and Josh, baristas of Tortoise Espresso, at The Hub's coffee window. The name of this small enterprise epitomises climate action…we need to slow down, fast!
Saturday 5th June is the 49th World Environment Day and with the theme, Eco-System Regeneration, a huge variety of events around the globe will take place to remind us that our life and survival is interwoven with the health of the Earth.
The Hub Foundation is urging people to take action now and to let us all know what you are doing to inspire others. There will be a wall of action at the Hub building (which also houses Tortoise Espresso) where all actions pledged during this week will be logged – there will also be a list of ideas to get you started.
Whether it's planting trees on your block, writing to your local MP to express your concerns about climate change, ditching your car and purchasing an annual V-Line pass, commuting on your bike, writing and publishing a visionary piece from the 'safe climate' future, switching superannuation funds away from those who invest in coal, cleaning up your local creek, donating to an environment action group such as Friends of the Earth, topping up insulation in your house, starting a discussion group, repairing clothing or restoring your old bicycle to its former glory – and riding it….There are so many actions that will take us all closer to living in a safe climate.
It's simple: make a pledge, do the action between 5-12 June and let us know by posting on The Hub Foundation's Facebook page.  You can email us at thehubfoundation2@gmail.com or text 0400 654 242 and we will give you a secret code that you can redeem for a coffee at Tortoise espresso.  Then, sit down, enjoy the brew (in your KeepCup!) and celebrate your action.