Friday 21 Nov, 2014: MASH (Mount Alexander Shire Solar Homes) installed its 100th solar system on Wednesday 12 November 2014. The happy customers are Chris and Hans van der Poel of Barkers Creek who said: "It was important to us that MASH is a community project and that the community can benefit from it. We went to one of the MASH community meetings and made up our minds then and there to go ahead."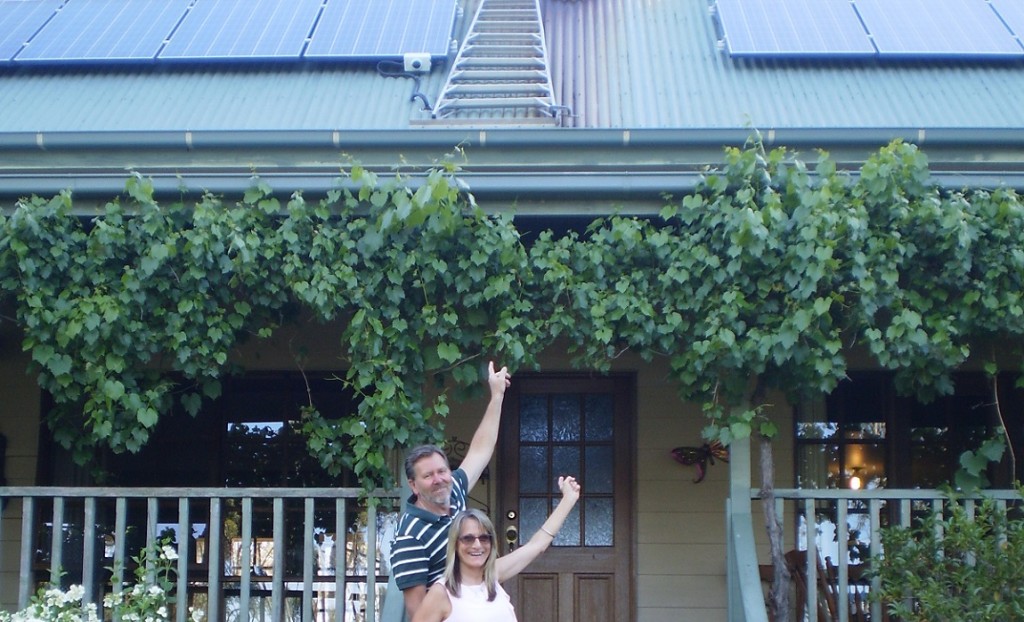 To celebrate this milestone, the MASH project is donating a solar panel installation of up to 5kW (20 panels) for a community building in Mount Alexander Shire. The free system will be valued at up to $7,400. It could be put on a State or local government-owned building or a community-owned building owned by a club or other incorporated association. It is provided by the MASH project and being supplied and installed by Stephen Breheny Electricial Services, the installer for the MASH project.
The Hub Foundation, the not-for-profit organiser of the MASH project, is inviting expressions of interest by Friday 30 January 2015. The installation is expected to be carried out by the end of February 2015.
Community groups need to complete an online application which can be found on The Hub Foundation website by 30 January 2015. The application should include a statement of up to 250 words explaining why you believe your organisation should receive a free system, including the benefits for the community and the organisation managing the building. Also required are photos of the building and the latest electricity bills.
Neil Barrett, Director of The Hub Foundation says: "We are delighted that we have hit this milestone already and can fulfil our promise. MASH was always seen as a project with a big plus for the community. It's a great opportunity for a community organisation to demonstrate that clean energy is now playing a major role in our energy system because of its very real financial and environmental benefits".

Stephen Breheny says: "It's great to be able to 'give back' to the community as part of this project. MASH customers are telling me that the community focus of MASH is really important and I am proud to be supporting this free installation. Through the MASH project, my company alone has provided employment to 13 local people on a part-time and full-time basis. I see this as another very important contribution of the MASH project to the community."
The judges will be the three directors of the Hub Foundation and Stephen Breheny. The decision will be announced on the Hub Foundation website and in local media. Conditions and selection criteria are published on The Hub Foundation website here.